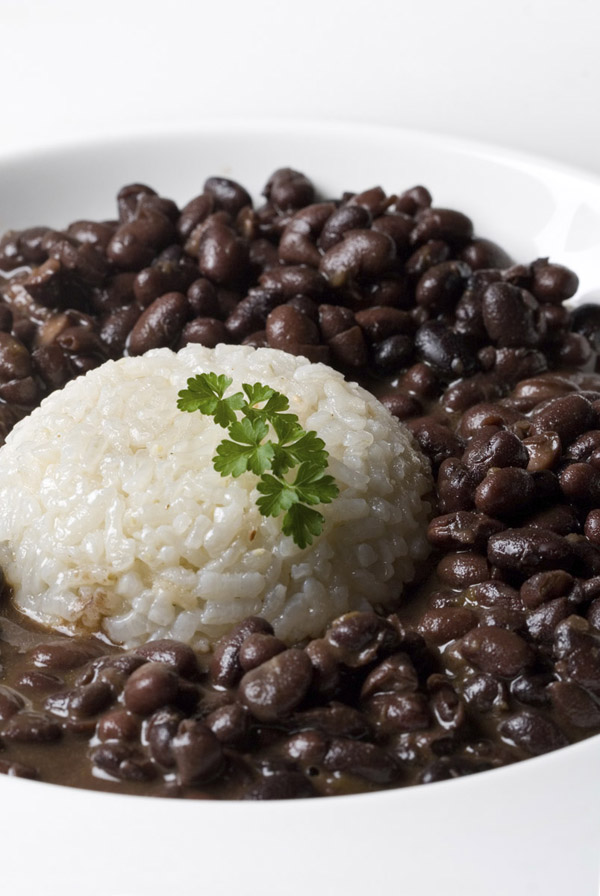 Ingredients:
I chopped red onion
1 teaspoon garlic powder
1/4 teaspoon cayenne pepper
1 teaspoon cumin
1 cup uncooked brown rice
3 3/4 cups cooked or canned black beans
1 1/2 cups chicken broth
Heat olive oil in a large pot. Saute chopped onion and garlic powder. Add uncooked rice and saute for 3 minutes.
Add chicken broth.
Bring to a boil, cover pot, lower heat and cook for 20 minutes.
Add remaining ingredients.
Serve rice and beans mixed or separate.