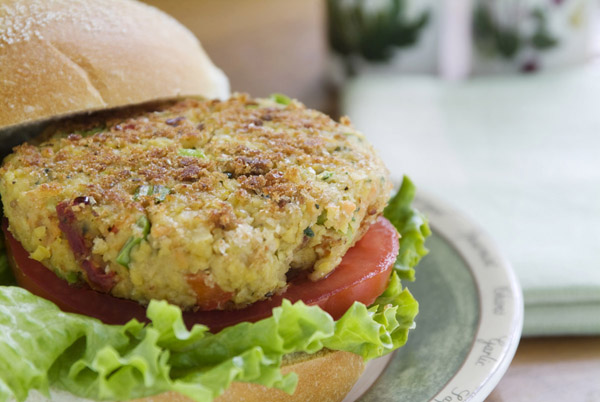 Ingredients:
1/2 cup rolled oats
1/4 cup cooked brown rice
1 egg
6 tablespoons teriyaki sauce
1/2 teaspoon sea salt
1/2 teaspoon ground black pepper
1/2 teaspoon garlic powder
1/2 teaspoon ground cayenne pepper (optional)
3 tablespoons olive oil
In a mixing bowl add chick peas, rolled oats and rice. Mix well.
Add egg and teriyaki sauce to mixture.
Add sea salt, black pepper, garlic powder, and cayenne pepper. Mix until blended.
In large frying pan heat oil over medium heat. Form chick pea mixture into patties and fry for about 6 minutes on each side. Serve in the same manner as hamburgers with your favorite side dish. Garnish with fresh lettuce and tomato.