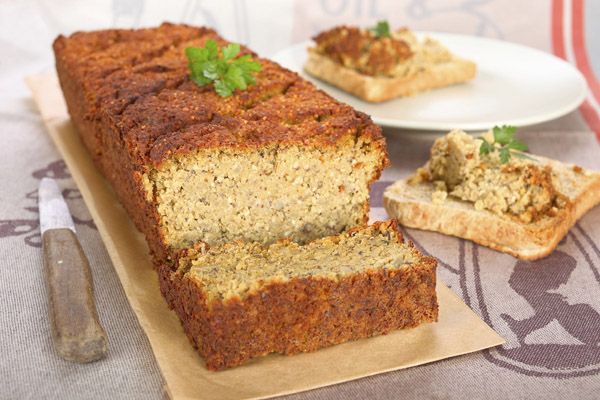 Ingredients:
1 12 ounce bottle of Korean barbecue sauce
1 12 ounce package of vegetarian burger crumbles
1 minced onion
4 chopped celery stalks
1 egg
1/4 teaspoon sage
1/4 teaspoon dried parsley
1/4 teaspoon basil
1/4 teaspoon garlic powder
1/2 cup rolled oats
Preheat oven to 375 degrees
Spray brad pan with non-stick cooking spray
Mix 1/2 bottle of barbecue sauce with burger crumbles, vegetables, rolled oats, and egg.
Add dry seasonings. mix well.
Place mixture into bread pan.
bake for 40 minutes. Poor remaining sauce over loaf and cook for an additional 10 minutes.
Salt and pepper to taste