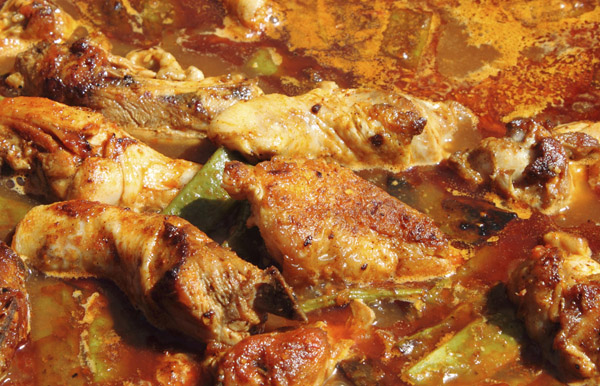 Ingredients:
4 boneless chicken breasts
1 tablespoon olive oil
1/4 teaspoon garlic powder
1 onion finely chopped
2 celery stalks chopped thin
1 chopped green pepper
1/2 teaspoon kosher sea salt
1/4 teaspoon cayenne pepper
3 cups chopped tomato (fresh or canned)
Preheat oven to 375 degrees
Using medium heat, heat oil in large skillet.
Add garlic powder, chopped onion, celery, and green pepper. Cook until vegetables are tender.
Add chopped tomatoes, salt, and cayenne pepper.
Cook for additional 4 minutes. Keep stirring.
Wash chicken breasts. Remove skin if necessary. Chop into cubes.
Place chicken cubes on cookie sheet. Pour sauce over chicken.
Bake for 20 minutes until chicken is fully cooked.